Raising the bar: The enhanced PEFA framework
This year, Fiscus Limited, have developed and run a series of training course on the recently launched 2016 PEFA Assessment Framework. In particular, this has included training events in Kinshasa (DRC), Freetown (Sierra Leone) and at our offices in Oxford.
These events draw upon materials we have prepared for a composite 3-day course, titled Raising the bar: the enhanced PEFA framework, this has been developed to support public finance management specialists from governments, donor agencies and consultancies in undertaking, managing and using PEFA assessments at both national and sub-national levels.
The training materials provide a detailed introduction to the new PEFA indicator set, an explanation of changes from previous frameworks, and ideas for effective application. Making use of a unique case-study approach, the materials will enable participants to gain a realistic and context-specific understanding of PEFA.
Details of our trainers, and how to apply are listed below. If you are interested in undertaking or organising training on the PEFA 2016 framework, please contact the Fiscus Team.
 The Fiscus team will run this course. The fees cover 3 days of tuition and interactive activities, training materials, readings, attendance certificates and lunch and refreshments, and bed and breakfast accommodation all within St Catherine's College.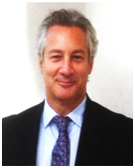 Andrew Lawson will be the principal facilitator, drawing on over 25 years of PFM experience. Andrew led the 2010 evaluation of the PEFA programme, was member of Task Team B, advising on changes to the PEFA framework, and has led 6 PEFA assessments, including the 2015 Mozambique PEFA, which applied the testing version of the new framework.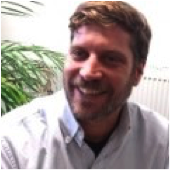 Gonzalo Alvarez de Toledo will be co-facilitating and is a PFM expert at Fiscus Limited. Gonzalo has wide experience in PFM and Public Policy reform, and has participated in the design and implementation of the Sub-national Open Budget Index. He has been providing technical assistance to the Government of Nicaragua on the MTEF for the past ten years, and is an experienced trainer and facilitator in PFM.